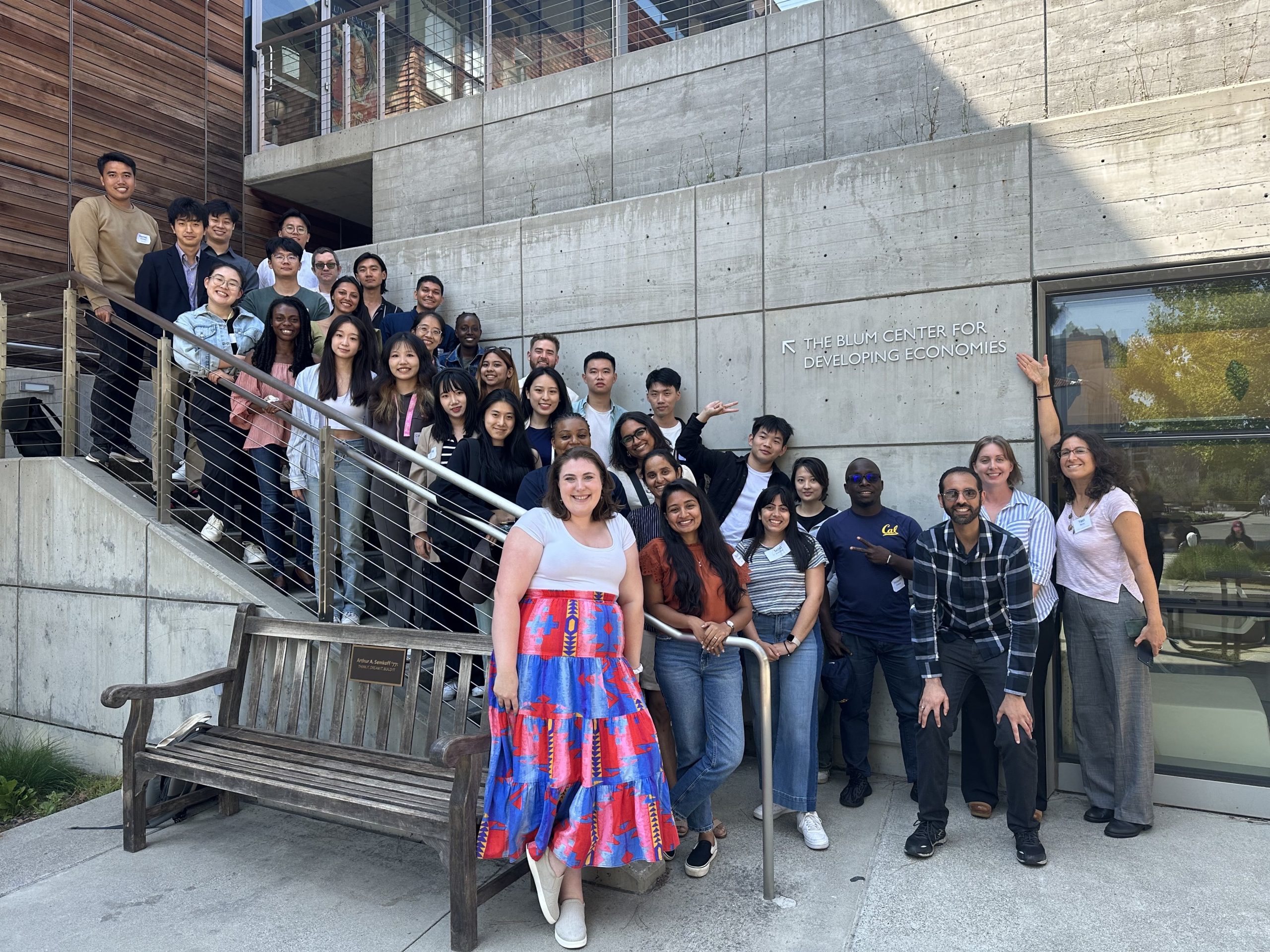 Every August marks the arrival of fresh faces at UC Berkeley, and for the third year running, some of those new students will be earning the country's — if not the world's — first graduate degree in Development Engineering.
On Aug. 22, the third cohort of the Master of Development Engineering program convened at Blum Hall for their orientation and the start of the first of three semesters of an interdisciplinary curriculum that revolves around developing technology interventions in accordance with and for individuals living in low-resource settings. The Class of 2024 — 34 students in total — hails from 12 countries across four continents, but many arrived last week for breakfast and headshots already on friendly terms.
In addition to being students in the burgeoning field that first coalesced at Berkeley, the cohort will also be active practitioners and shapers of it. When digitally polled about what they thought "Development Engineering" means, "dignity" was the first reply to hit the giant screen of Blum Hall B100. "Flourishing" and "communities" were early leaders in the live word cloud, but "innovation," "technology," and "sustainable" became three of the class' most dominant perspectives on their new area of study and practice. 
The appearance of "diversity" prompted a discussion that got at the heart of DevEng. Hussein Orekoya, a civil engineer from Nigeria, elaborated: Diversity in innovation, he said, meant recognizing that "a solution that might work here in California might not work in Africa." 
In addition to working in civil engineering in Lagos, Orekoya is the founder and executive director of My Environment is Mine Initiative, a youth-led organization promoting sustainable development across the continent and guided by the UN's Sustainable Development Goals. His classmates arrived in Berkeley having done everything from petroleum chemistry to AI and robotics in government.
Following a round of icebreaker bingo — filling in squares by finding new classmates who fit criteria like owning a pet or starting their own social venture — the cohort broke off into groups for a campus-wide scavenger hunt, a particularly important geographical orientation considering their elective classes this fall span 10 departments.
That interdisciplinary breadth — and DevEng's focus on the big-picture context of complex problems — make the MDevEng "the program I wish I could have taken when I was a student," Prof. Kara Nelson, chair of the Graduate Group in Development Engineering, told the new cohort, which started classes the following day.
But students, she said, will have to pair tenacity with working in interdisciplinary teams and digging deeply to understand the local contexts of the problems they're solving for. It's not easy work, she warned. "You have to be fearless and never give up."
"It's so daunting," Nelson said, "but it's so fun."