By Sarah Bernardo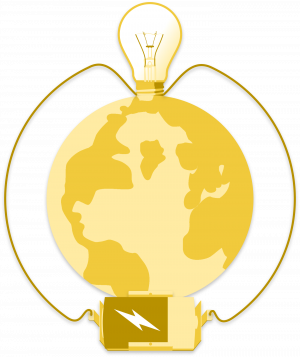 UC Berkeley has over 38,000 students  and more than 100 different majors spread across 170 academic departments. This rich diversity produces incredible ideas and a variety of perspectives that continue to make Cal the number one public university in the world. However, at a research university as large as Cal, it can be challenging for students to get the opportunity to work with students outside their major or department. But solving the grand challenges facing society — energy, water, climate, food, health — requires the expertise of many different disciplines — and thus the IdeaLabs program was launched.
The Blum Center's IdeaLabs program  provides the space and funding for graduate and undergraduate students from all across campus to come together in interdisciplinary collaborations. IdeaLabs are completely student-driven — meaning that an IdeaLab's themes and issues, and indeed its very existence, is determined by  the students themselves. To launch, an IdeaLab needs a minimum of 5 team members from at least 3 different departments or majors. The labs provide a forum for students to explore specific issue areas across disciplines. Students work together to learn about the issue, collaborate with campus and community partners, and develop innovative solutions or services. This year, three amazing IdeaLabs are tackling the areas of human trafficking, water issues, and remote diagnostics.
The Anti-Human Trafficking IdeaLab engages in scholar-activism to combat human trafficking and slavery in the Bay Area and beyond. Participants in the lab work with academic researchers and local community partners to educate the Cal campus about all forms of trafficking while discussing best practices for combating the issue. Members also deconstruct intersecting social issues such as gender inequality and poverty.
Hannah Ousterman, Co-President of the Anti-Trafficking Coalition at Berkeley and co-facilitator of the Anti-Human Trafficking IdeaLab, says, "the most unique aspect of our IdeaLab is our ability to connect with so many amazing local organizations and activists. Rather than focusing solely on raising awareness about trafficking, we are able to invite community members for conversations about how race and socioeconomic status influence the issue and how we can be conscientious advocates in the field."
The Anti-Human Trafficking IdeaLab has a lot of great events planned for this year. On September 22, they will be hosting a film screening at the Blum Center of The Long Night, a documentary feature film directed by award-winning photojournalist Tim Matsui. The film explores the harrowing reality of domestic child sex trafficking. A discussion with Holly Joshi will follow the screening. Ousterman adds, "We are also working on a much larger project to create a directory of anti-trafficking organizations in the Bay Area so that students can more easily find opportunities for volunteering, internships, and jobs in the field that apply to their studies and interests."
The Berkeley Water Group IdeaLab focuses on the issues of water, sanitation, and hygiene both domestically and internationally. Through the lab, participants can find support for their projects and work directly with faculty members. The Berkeley Water Group also sends out a weekly digital newsletter. Future projects  include launching a Water Science, Sustainability, and Policy minor and producing a student academic journal on water-related subjects.
Sruthi Davuluri, co-director of the Berkeley Water Group IdeaLab, says, "My favorite part about the Berkeley Water Group is the interdisciplinary approach we take on discussing water issues. Our membership is made up of an eclectic group of students who come from different backgrounds such as engineering, economics, public policy, and many more different areas which always leads to interesting discussions because everybody has a different perspective."
Davuluri explains that in the upcoming year, the Berkeley Water Group plans to make a "stronger partnership with the Save the Bay organization in order to have more volunteer opportunities for [their] members" while expanding their presence beyond Berkeley into more areas in the Bay. Davuluri adds, "We would also like to work on a long-term water conservation project here on campus." Their meetings involve a variety of activities such as debates, guest speakers, and field trips.
The Point of Care Diagnostics (PoCDx) IdeaLab works to develop solutions to address the challenges of remote diagnostics by gathering members from across diverse fields such as public policy, medicine, and engineering. Members participate in a forum to share ideas and technology. They also are given the chance to attend talks by guest speakers who are experts in the field.
Bochao Lu, facilitator of the Point of Care Diagnostics IdeaLab, explains, "We organize multidisciplinary seminars where experts in different fields present their work and more importantly share their experience, which we believe will invoke more brilliant ideas from the audience."
The PoCDx Idea Lab is planning an exciting speaker series for this year. Lu says. "We will invite speakers in the field of point of care, from faculty in academia to product managers in industry and entrepreneurs in diagnosis."
GET INVOLVED
All three IdeaLabs are currently accepting new members for the year or you can contact the Blum Center to launch your own IdeaLab!
Here's how to get involved:
Anti-Human Trafficking IdeaLab: Meetings are every Tuesday 8:00-9:00 pm, Location TBD
(The room number will be posted on the Anti-Trafficking Coalition at Berkeley Facebook page.)
There are no requirements to join. All are welcome to join, even STEM majors and those who do not have a background in anti-trafficking work.
Berkeley Water Group IdeaLab: Meetings are every other Monday 6:00 pm in Blum Hall B100.
Everyone is welcome at meetings. For more information, email berkeleywatergroupidealab@gmail.com. Weekly newsletters are sent out with information about ways anybody can get involved in the water community in Berkeley and in the greater Bay Area.
Point of Care Diagnostics (PoCDx) IdeaLab: Meetings are every other Thursday in Blum Hall.
Anyone interested in joining, should email Bochao Lu at steven_lu@berkeley.edu to be added to PoCDx's email list. Information about seminars are usually sent out one week before the event.
PROPOSE YOUR OWN IDEALAB
In addition to joining the existing IdeaLabs, any student on campus can propose a new IdeaLab to the Blum Center. IdeaLabs generally focus on a broad issue area of global significance with the purpose of advancing human well-being, environmental sustainability, and social justice.
The proposal process only involves two steps:
Fill out an application form

here

.

Email

idealabs@berkeley.edu

as soon as you submit the form to ensure that your application is reviewed in a timely manner.
Applications are reviewed on a rolling basis, and any questions should be directed to idealabs@berkeley.edu.