By Priyanka Athavale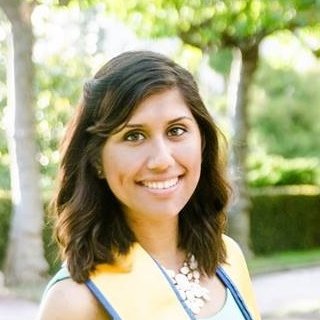 Today was the epitome of the Mumbai fast train experience. It was utter frustration, suffocating stench, and packed with bodies. At the same time, the train felt systematic, organized, even solitary. This duality—a kind of chaos within order—is what defines Mumbai, the most populous city in India and the country's financial, commercial, and entertainment capital.
For someone from suburban California, accustomed to organized roads and paved sidewalks, taking the trains is something of an adjustment. Yet I saw the transport as a feat—and not just any feat, a feat that thousands of Mumbaikars accomplished every working day. After four months in the city, my aim was to be a true Mumbaikar. Riding the fast trains would be the ultimate validation of my belonging.
I stood at the platform ready to board, my face sweaty, my palms clammy. The sun beamed in my eyes, as I read the digital sign blaring in red digits "F02," indicating the fast train was approaching in two minutes. Mumbai's trains are a miracle of mass society. Spread over a 465-kilometer network, they carry about 7 million passengers a day. Around 3,000 people die every year on the trains, most from falling or being pushed off the packed cars.
Standing there, I could hear my Indian family members warning me against the fast trains. I buried their sounds. I looked to my left, to my right, and felt a lump forming in my throat—the feeling you get when you're about to drop 50 feet in a roller coaster. Seventy women stood at the platform, on par with me, ready to board the train.
Whatever confidence I had started to evaporate. I realized there was no way 70 people were going to board the train. It simply wasn't possible. But there was no time to make an alternate plan. I needed to get to work. I had to board the train, and it was already in sight.
The train approached and then screeched to a halt. Women started pouring out of the ladies car. Pouring is an understatement. Women were flooding out. They were getting thrown out with their babies, their bags, their young children, all rushing to escape the havoc. There were women in saris, women in business clothes, women selling fish, women hocking earrings, fat women, thin women, old women, young women—they were like marbles gushing out of a bottleneck. At the same time, the 70 women on the platform were trying to get in.
Inside my head, I thought, "THIS IS RIDICULOUS!" but maintained a calm exterior. There were collisions, verbal conflicts, insults. Women were shoving other women, defending their bags, moving haphazardly—and all the while, I was getting sucked into the crowd with my two bulky bags. I closed my eyes and let the crowd take me in.
I appeared composed yet inside I was fuming: This experience should not be the norm for millions of women. The trains have to change—they needed a total revamp! The only thing calming me down was John Mayer blasting through my headphones, "Waitin' on the world to change."
Fury and fuming are familiar emotions in Mumbai. During my initial days, I questioned the streets crowded with rickshaws, the cows roaming aimlessly, the myriad of fruit and vegetable carts, the stray dogs and cats, and the street dwellers scattered on the sidelines. Everyday, I saw street children, some crying, some sleeping, some basking in the sun, and their mothers trying to manage a thousand things at once.
As Fulbright-Nehru scholar, my purpose in Mumbai was to conduct qualitative research on maternal barriers to child nutrition among families making less than $5 a day. I considered myself part public health researcher, part anthropologist, and part humanitarian. But when I walked through the streets of Dhobi Ghat, a large Mumbai slum, all I felt was appalled. My eyes stuck on corner stores selling junk food, the mildew-stricken jugs containing "fresh" water, and the half-clothed children wandering barefoot between homes.
Yet the mothers I encountered expressed hope about the future, despite the conditions they face. They are among the most inspiring and energetic women I will ever met—household managers, caregivers, and wives facing multiple daily lacks—of toilets, adequate food, clean water, effective education, and access to basic, affordable healthcare.
Mumbai is rife with juxtapositions: of affluence and poverty, of technological advancements on the one side and lack of electricity on the other, of towering highrises shadowing low tin-ceiling slums. How can a place like this be? The answer lies in the intrinsic necessity to survive. The city has an intangible energy; it is a place where resilience blossoms from struggle.
Back in the train, I let myself be taken through the crowd. Gradually, I realize I am part of team, a group of women, albeit complete strangers, who share a common cause and are helping each other toward it. The women guide me through the battleground of the train car and allow me to pass through. I find a little oasis near the window where I can stand.
I take a deep breath of air—the feeling of relief is unmatched to any I'd felt before. I look around and notice every woman is engaged in some activity: talking, sleeping, people watching, holding onto children, selling trinkets. I am just another woman in the crowd, trying to get to my ultimate destination. This train is a microcosm of the city. It could use some oiling, but it works and it has been working for years.
Priyanka Athavale graduated from UC Berkeley in 2014 with a double major in Molecular and Cell Biology and Public Health and a minor in Global Poverty & Practice. She was awarded a Fulbright-Nehru Fellowship to study barriers to improved nutrition and health practices in the urban slums of Mumbai, India.