The Blum Center for Developing Economies and The Institute for South Asia Studies, both at UC Berkeley, are pleased to announce a screening of the feature film, TRAFFICKED, starring Ashley Judd, Anne Archer, Patrick Duffy, and Sean Patrick Flannery. The film is written and produced by Blum Center Fellow, Siddharth Kara, based on his award-winning first book 'Sex Trafficking: Inside the Business of Modern Slavery'.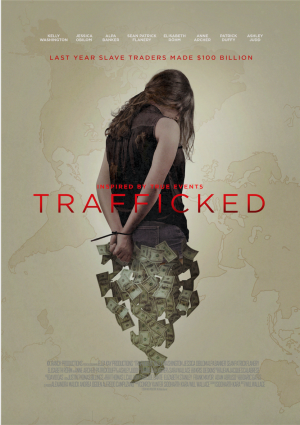 Event details
Private Screening: "Trafficked"
Film – Feature | November 4 | 5:30 – 9 p.m. | Sutardja Dai Hall, Banatao Auditorium
Moderator: Siddharth Kara, Adjunct Lecturer in Public Policy / Fellow, Harvard KSG / Carr Center for Human Rights Policy
Panelist/Discussants: Patrick Duffy, Cast member; Sandy Tesch Wilkins, Investments Manager, Humanity United
Sponsors: Blum Center for Developing Economies, Institute for South Asia Studies
About the Film
TRAFFICKED is the first truly global, authentic feature film on human trafficking. Around the world, millions of vulnerable girls are being ensnared by human traffickers into the insidious world of sex slavery and exploited relentlessly to generate profits of one hundred billion dollars per year. That is more than the annual profits of Google, Microsoft, Nike and Starbucks combined. Inspired by real characters from the award-winning book 'Sex Trafficking' by leading slavery expert Siddharth Kara, this is the story of three such girls from America, Nigeria and India. After being trafficked through an elaborate global network of illicit human, organ, and drug trafficking, all three girls end up as sex slaves in a brothel in Texas, where they must band together to attempt to reclaim their dignity and freedom.
About Siddharth Kara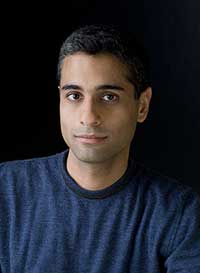 Siddharth Kara is a Fellow at the Blum Center for Developing Economies. He is recognized as an expert on contemporary slavery and is best known for his award-winning book, Sex Trafficking: Inside the Business of Modern Slavery. Sex Trafficking was named co-winner of the prestigious 2010 Frederick Douglass Award at Yale University for the best non-fiction book on slavery. The award is generally regarded as the top prize in the field of slavery scholarship, and Kara's is the first book on modern slavery to receive the award. In addition to his books, Kara has authored several other books, academic and law journal articles.
Kara first encountered the horrors of slavery in a Bosnian refugee camp in 1995. Subsequently, he has traveled to more than sixty countries across six continents to research these crimes, interviewing over thousands of former and current slaves of all kinds, witnessing firsthand the sale of humans into slavery, and confronting some of those who trafficked and exploited them. He currently advises the United Nations, the U.S. Government, and several other governments on anti-slavery research, policy and law. Kara is a regular contributor to the CNN Freedom Project, and his ongoing research into slavery around the world has been covered by CNN, the BBC, and CNBC.
For a Blum Center interview on Siddharth's work, click here.